Portfolio
I have 6+ years experience creating engaging content for the web as a B2C & B2B writer, blogger, and content strategist. I specialize in personal and business development, social media and online business topics.
How Daily Micro-Habits Can Change Your Life
Changing habits can be tough. But with micro-habits, you can build up momentum to achieve your biggest goals.
A new year has just begun! That means, once the hangover lets up, a time for reflection and planning for the future.
So how did you do with last years' goals?

If you feel like you failed, do not fear. Help has arrived.
How to Attract Customer and Increase Foot Traffic for Your Store
To Be Or Not To Be? Wait, that's not the question.
Ask not what products you are selling or who you are being but…
What experience are you creating?
Why Experience Matters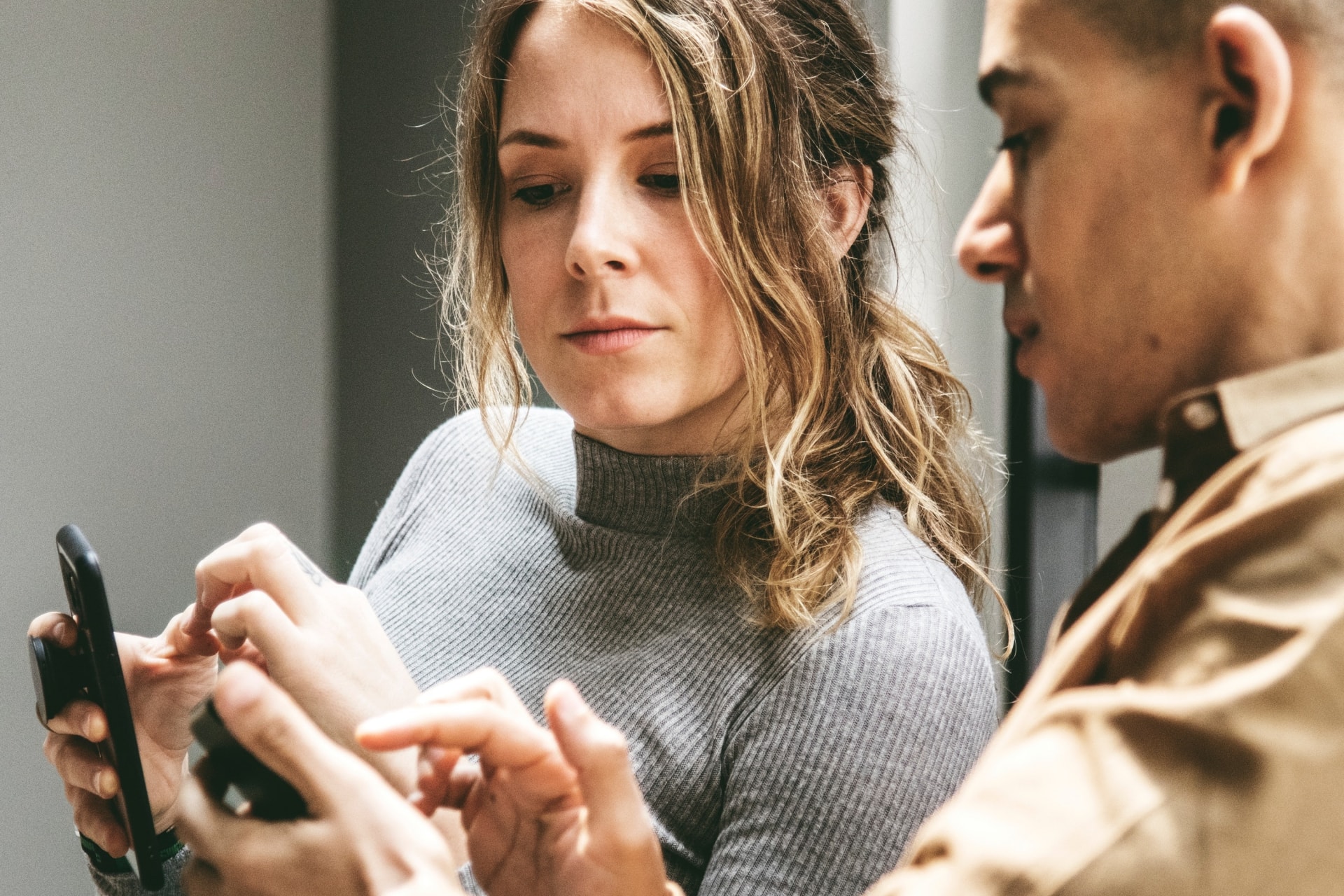 Will Psychology Make You A Better Storyteller For Social Media? SafehouseWeb
Your content can shape people.
And if it is your desire to shape them well, that is a noble goal. But what if we flip that around?
Instead of focusing on creating content that shapes people, what if we shape content around what people want to share?
Viral content can be unpredictable. Human behavior is complicated. But, there is something that can be done to create engaging shareable content. Content with something that all humans share- emotion.
How to Get Your Holiday Marketing Ready, Fotor
It's beginning to look a lot like…Black Friday, Cyber Monday, and yes Christmas then the New Year!
How To Make Your Social Media Images Stop The Scroll, Fotor
3.028 Billion.
That's how many active social media users are online according to the Global Digital Statshot. And according to Brandwatch over 95 million photos are uploaded each and every day.
It is a noisy online world.
So how do you stand out online and stop viewers in their scroll with your social media images?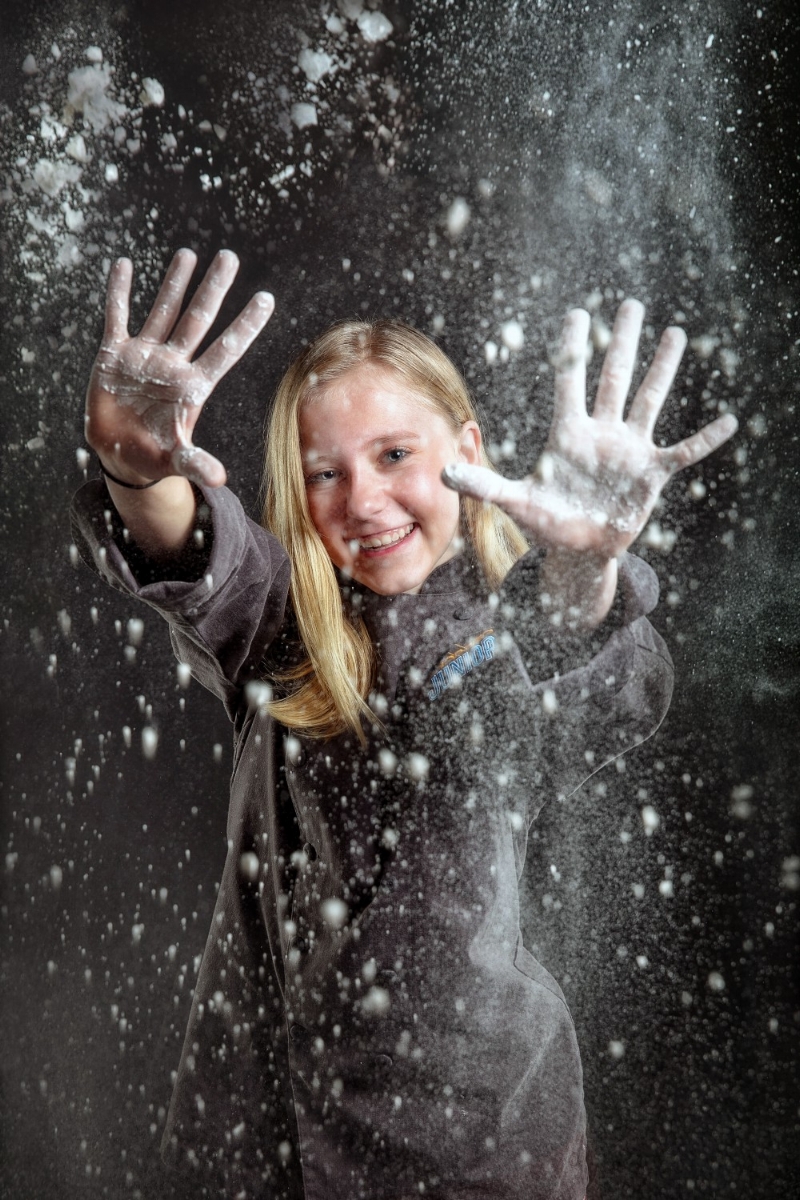 From Chopped Junior To CEO Of Save The Moms
I had the pleasure of interviewing Danielle McNerney Chopped Junior Champion who Inspires kids to cook, learn & follow their dreams. As a 15-year-old teen chef, Danielle has been seen on Chopped Junior and NBC's Food Fighters. She is also the CEO and founder of SAVE the MOMS, which helps teens prepare delicious, healthy meals for themselves and their families, while giving their parents a well-deserved break.
Image Credit: Danielle McNerney
From NFL To CEO The Power Of Habits, Authority Magazine
I had the pleasure of interviewing Shawn Springs, former NFL player turned tech CEO of Windpact. Windpact is an Impact Protection Technology company all about keeping people safe and on their A game. "Heavy on safety, light on interference." In Shawn's TEDx Talk, he covered Tackling Helmet Protection Head On and told the story behind why he is so passionate about safety.
Image Credit: Windpact
How to Prepare for Your First Writers' Conference, ClearVoice
Writers' conferences are a great way to learn and network and maybe even make some lifelong friends. Getting together with others who actually get you can be invigorating. After all…
"A good writer possesses not only his own spirit but also the spirit of his friends." — Friedrich Nietzsche
But, there are some things you need to do to prepare that you may not know if you have never been to writers' conference.
Unicoaero CEO Talks Goals, Baggage, and Technology
Travelers are passionate people. When they lose their luggage, they become even more passionate. It was out of that passion that Unicoaero was born.
Baggage is far from a simple process with thousands of passengers, gates, and terminals heading across states, countries, and borders. Things occasionally go awry.
CEO, Zikrullo Atamuloev talks goals, mishandled baggage, airlines, and technology.
How to Position Yourself As an Expert to Advance Your Freelance Career
Are you speaking to your ideal audience?
Positioning yourself as an expert in your field means letting go of trying to reach everyone. It takes focus and clarity.
CEOs and department heads speak a different language. While the fake-it-until-you-make-it mantra has some validity, it's important to grow yourself and stay on your A game to become an expert as quickly as possible.
Love and Entrepreneurship, Part 3: Grant And Elena Cardone 10x Is Inclusion Over Balance
Modern day power couple and stars of the G&E show Grant and Elena Cardone share their tips on the "business of marriage" in their weekly episodes.
Love and Entrepreneurship, Part 2: Fashion Brand Built On Respect, Honesty and Admiration
A love and business combination can be touch and go. But for the entrepreneurial couples that pull it off, it can lead to a more fulfilling life.
As Lao Tzu said,
Being deeply loved by someone gives you strength while loving someone deeply gives you courage.
Strength and courage are both keys to success.
How Content Creators Earn. Is the System Broken?
Photo Credit: ShutterStock
Social media algorithms change and fewer people see your posts. Monetization rules are tightened or require a lot of subscribers. Blogs are a dime a dozen. Sorry for the cliche.
How can content creators make a buck and make an impact in this rapidly changing landscape?
A More Secure Way To Home Share? Blockchain Technology, Forbes
Photo Credit: Shutterstock
Online platforms are allowing users to share working spaces, livings spaces, and even rides. Take an Uber lately? It is a great age to be alive.
But there is a problem.
Mark Cuban Invests In The App Revolutionizing Student Loan Debt
Photo Credit: ChangED
Does a college degree still have the potential for higher earning power and a better career?
Yes. But at what cost? Per ChangEd:
The average $37,172 student loan can end up costing you over $60,000 if you stick to the minimum payments every month."
How To Use The 5 Love Languages At Work Without Being Creepy, Thought Catalog
The 5 love languages continue to make their appearance across the web with the huge responsibility of improving relationships with partners, friends, and family.
But what about at work?
Love And Entrepreneurship, Part 1: The Six-Figure Poshmark Couple, Forbes
Photo Credit: Poshmark
Friendship, compassion, business. They may not be words you normally combine but a Millennial couple from Portland is changing that.
Is Saving Money In Vogue? See FirstBank's Super Bowl Ad Exclusive, Forbes
Photo Credit: Shutterstock
Super Bowl ad slots are coveted marketing opportunities and many companies use them to get you to buy buy buy.
But the team at FirstBank, Colorado's second-largest bank and one of the nation's largest privately-held banks, is taking a different approach. Talking about thrifty spending can be a dull topic. But FirstBank wants to change that and encourage millennials, and all consumers, to be proud of their saving habits.
Is There A Networking Opportunity In Your Email Signature? Forbes
Photo Credit: Shuterstock
132 billion.
It is a big number to wrap your head around but that is how many business emails are sent each day according to a report from The Radicati Group Inc.
But there is something important missing from so many of those emails, says Ivan Misner, Ph.D., a leading networking expert, founder of Business Network International and author of Networking Like A Pro.
My Biggest Mistake Going Freelance And How To Fix It, Forbes
Photo Credit: Shutterstock
There are those rare freelancers who spend their days sipping exotic drinks on white sand beaches. But many Millennials just want to take control of their own destinies and have sustainable businesses using their talents and giving back to the world.
Do You Have A Hidden Side-Hustle In Your Closet? Forbes
Photo Credit: Shutterstock
The holiday cookies are becoming a vague memory. And if you are still looking for some cash to pay for that new gym membership and stay committed to your goals, travel no further than your closet.
Millennials And The State Of Debt: Is There Hope? Forbes
Photo Credit: Shutterstock
According to a new report from CreditCards.com, 68% of U.S. adults with debt are not confident they'll ever be able to pay it off; 30% of those said they will never be debt-free and another 38% are not sure when, if ever, they will achieve the debt-free milestone; 32% are optimistic that they will get there but the estimated time frame is approximately nine years.
Who Is The Boss? Redefining Success At Work, Forbes
Photo Credit: Shutterstock
A new study conducted by LinkedIn reveals what drives professionals along their career journeys. And it is not what it used to be. Success is being redefined.
One of the biggest takeaways?
The corner office is dead.
Are You Up For An Unconventional Life? Forbes
Photo: Shutterstock
The U.S. economy took a nosedive and I was laid off from my teaching job. I got other jobs to replace it and I was taking evening classes at my local community college but I was exhausted. Things were not sitting well with my heart and I knew there had to be a different way to live this precious life.
Millennials: Here's How To Focus And Meet Your Goals, Forbes
Photographer: Veejay Villafranca/Bloomberg
When we hear words describing Millennials, "productive" is not usually on the list. But, a new survey by Levo, career platform and network for Millennials, reveals that this generation could be the most productive generation. Could be...there's potential.
What is holding my fellow Millennials back from this "productive" title? All the distractions you and I face every day.
These Are The Most Engaging Tweets Of 2017, Forbes
Photo credit: LOIC VENANCE/AFP/Getty Images
It was a big year on Twitter. From politics and natural disasters to anniversary and birthday wishes. 2017 left a lot to think about.From the serious to the light-hearted, how many tweets go out a year?
The Best Tracking Apps To Meet Your New Year Goals, Forbes
Photo Credit: NICOLAS ASFOURI/AFP/Getty Images
Our smartphones, while causing some distraction, can also have great power for good. One of the ways is using them to set, track and achieve our goals for the new year and beyond. There are a lot of options out there when it comes to tracking everything from your social media usage to your health and fitness goals. So today I'm bringing together some favorites to choose from.
Stuck In The Work And Life Balancing Act? Focus On Progress, Forbes
Photo Credit: Shutterstock
Work-life balance -- it's a popular catchphrase and it sounds good, reasonable even.But is it what we should really strive for? Does it even exist? On one side: your career, performance, business and responsibility. On the other: your passions, family, health, friendships and happiness. The middle is like a war zone not to be crossed. But here's the thing, work affects our lives and our lives affect our work. The two sides converge and when you try to balance the two you often feel like a failure.
How To Fail At The Self-Employed Life
And possibly life in general...
Thrive Global
Could it be that part of thriving in life is knowing what not to do? I've been self-employed for 5+ years and have made my share of mistakes. But, I have also moved into a new paradigm with some wisdom on what not to do if you want to thrive in business and life. Don't you love those down in the trenches life lessons.
How To Create Instagram Photo Masks With Overlays! BeFunky
Did you know that on average, Instagram has over 500 million users per day? Whether that comes as a shock or not, it means there are a whole lot of pictures and graphics being uploaded to Instagram! As the platform has grown, so has the demand for better graphics. If you want to stand out on Instagram, it's time to up your visual marketing game.
How Millennials Are Redefining Job Security, Forbes Bankable
A dog walker opens a pet bakery. A freelance writer develops an online course. A YouTuber authors a book. A musician teaches kids. A blogger opens an Etsy shop. This is the portfolio life, and it's how Millennials are redefining "job security."
Top 2018 Conferences and Events for Freelance Writers and Creatives
Content marketing, social media, productivity. Our lives and work now require so much of us. Sometimes it is hard to know what to focus on. But underneath all the skills is you. There is no greater return on investment than investing in yourself.
Tweet to the Limit Effectively: 5 Paths for Using Your 280 Characters, ClearVoice
It finally happened. And tweets went out. Some users are happy, others far from it. But, love it or hate it, Twitter has now doubled the character limit on tweets.
How to Make Effective CTAs: The 3 Important Components, ClearVoice
Sounds exciting. Makes you want to rally your readers to meet your goals. With good reason. Effective CTAs act as a prompt for your readers and potential customers.
5 quick ways to create a vibrant workspace, Cafe Quill
According to a Gallup, the typical "40-hour" workweek is actually longer than that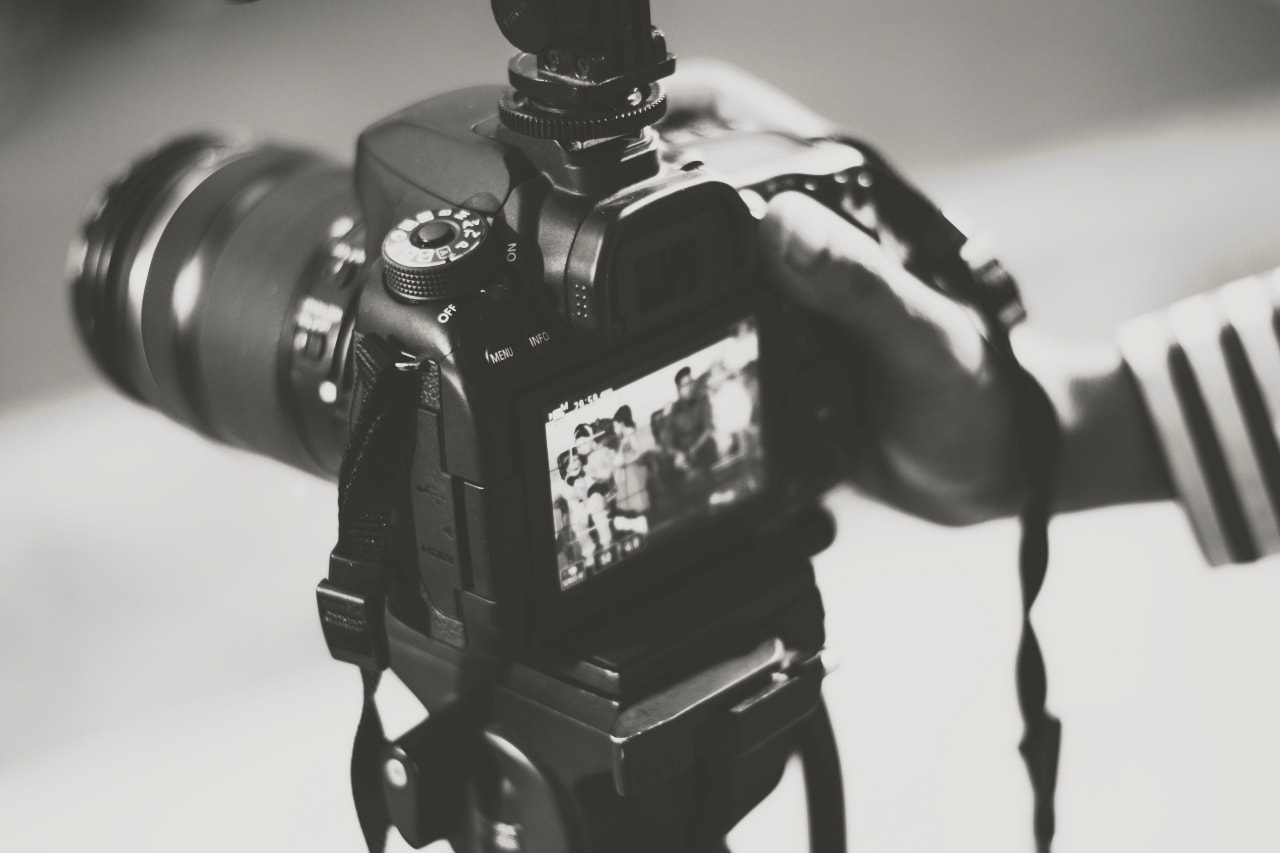 Why Use Video to Share Your Brand Message + Innovative Examples, SafeHouseWeb
The success of your business relies heavily upon getting your brand message not only out into the world but seen and received. So, how do you cut through all the online noise?
This is what happened when I tried a standing desk, Cafe Quill
Saying that "sitting is the new smoking" may be a little extreme, but sitting all day does have its health risks. Too much sitting can be bad for both our physical and mental health. After all, insufficient physical activity is 1 of the 10 leading risk factors for death worldwide.
3 Top Reasons Why Retaining Customers is Important, Smarp
Did you know that increasing your customer retention rates by just 5% can increase your profits between 25-95%? Relationships generate bigger profits. It is true, customer loyalty has a valuable impact on your bottom line. Retaining your current customer base has numerous benefits to your business. Let's cover the top 3.
5 best practices for working from home with focus and grace, Cafe Quill
One of the first ever control group studies on flexible work programs was conducted in 2016 by MIT and the University of Minnesota. Researchers wanted to see if there were measurable benefits. The result? Yes, yes there are.
These 5 powerful tweaks will make you a morning person, Cafe Quill
The sun is shining, the birds are chirping, light from a rainbow is streaming in your window as you spring joyfully out of bed to begin your day. No? Ok, some people just seem to always wake up early on the right side of the bed.
10 powerful strategies for managing procrastination now, Cafe Quill
Unaccomplished tasks and the choices we make (or fail to make) can weigh on us, lead to more procrastination and eventually become overwhelming. To break the cycle, you have to take action. But you need a procrastination-busting strategy, right? Here are a few ways to kick yourself into gear and get more done.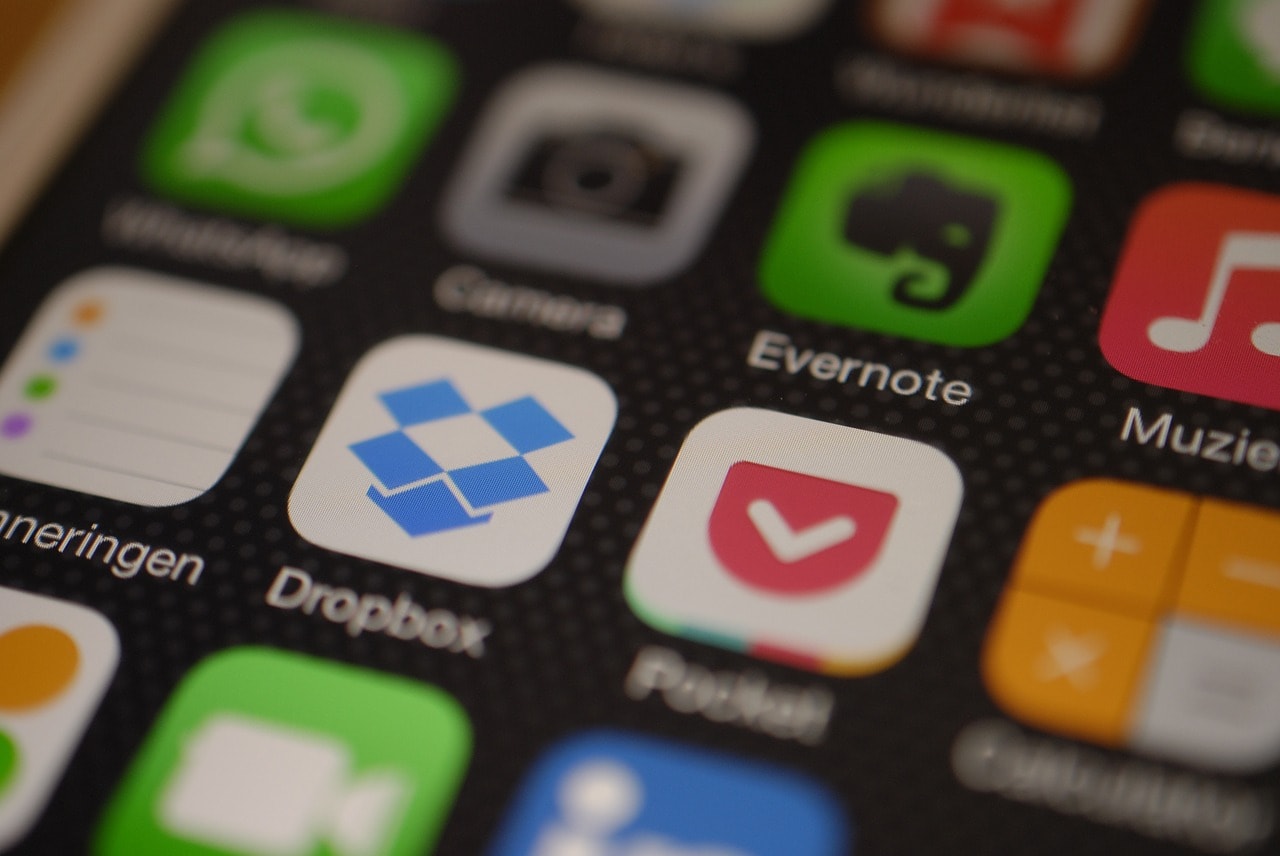 5 Awesome New Dropbox Features For iOS 10 And How To Use Them, Safe House Web
It was November 7th, 2011 when one of the tech's hottest startups graced the cover of Forbes magazine. That startup was Dropbox. Under the leadership of founder Drew Houston, the online storage platform has grown rapidly since then. Even after turning down Steve Jobs' request to acquire Dropbox for Apple.
How to deal with generational gaps in the workplace, Cafe Quill
Did you know that there can be up to five different generations in any given workplace? The players in your workplace could include:
Traditionalists (born before 1946)
Baby Boomers (1946-1964)
Generation X (1965-1976)
Millennials/Generation Y (1977-1997)
Generation Z (after 1997)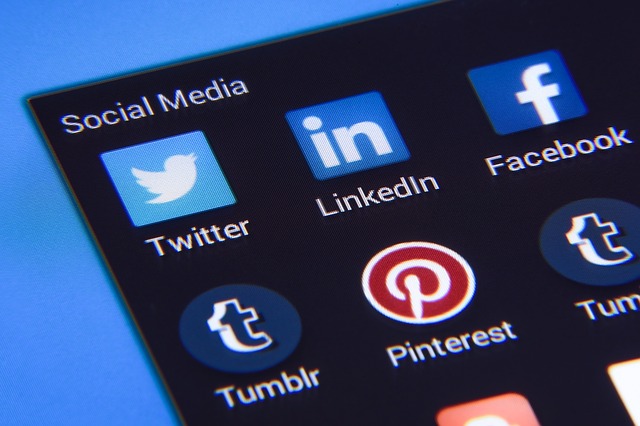 Do You Know How To Grow Your Twitter As A Content Creator? Immensely Social
Ready to grow your twitter?
Number of people that use Twitter? 310 Million according to Digital Trends
I have recently decided to put more concentration on growing my twitter following. As I seek advice, I thought I would pass it on to my fellow content creators who also want to grow on Twitter.
7 ways to unwind after a stressful day at work, Cafe Quill
Transitions. They are the key to helping you move smoothly between work life and home life and reduce stresses of the day.
A survey by the Family and Work Institute revealed that 40% of workers reported their job was very or extremely stressful. It's even reported that job stress is more associated with health issues and complaints than financial or family problems.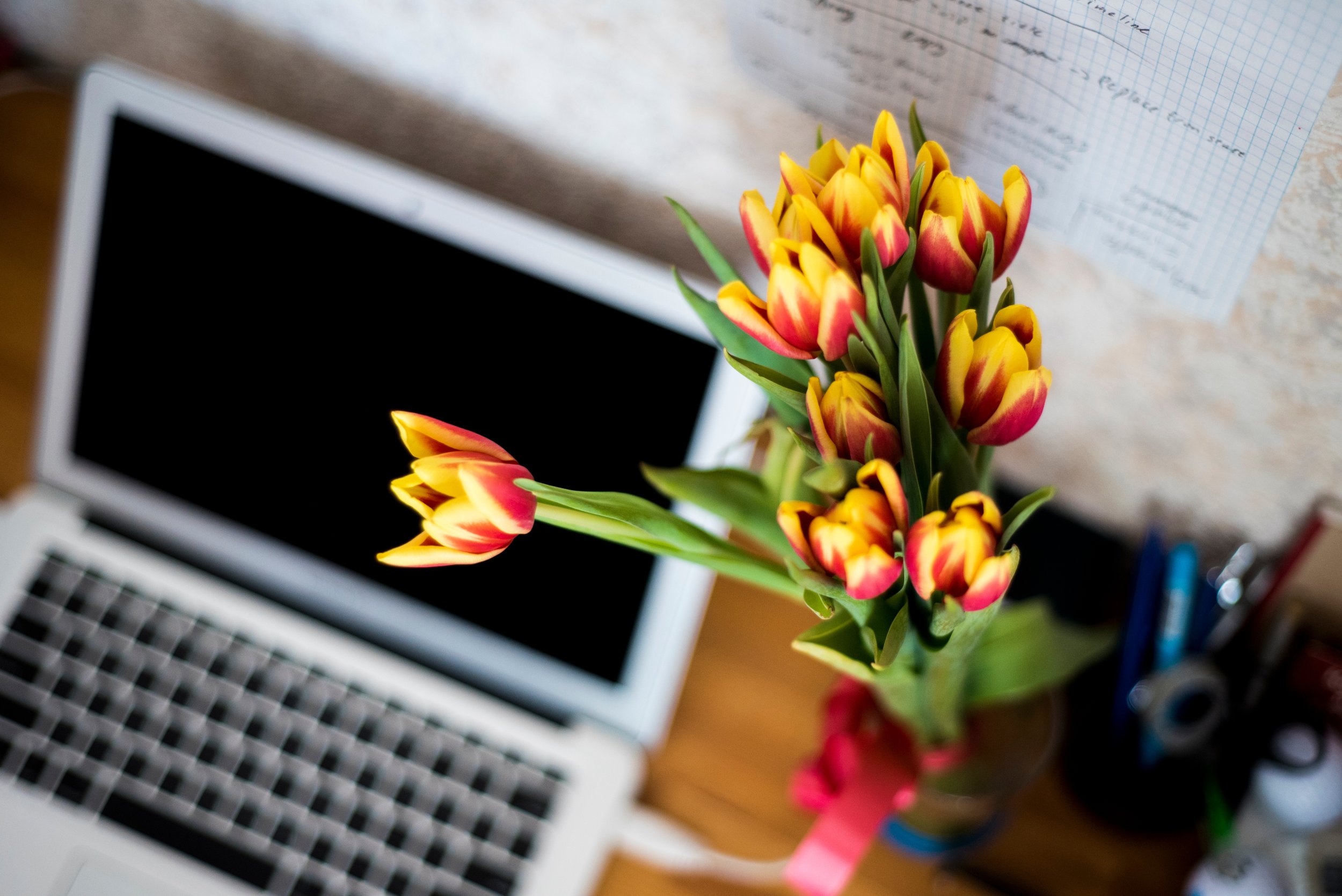 Love Your Workspace, Love Your Work: Cynthia Rowley Collection, Cafe Quill
Furniture designer Charles Eames said, "Design is a plan for arranging elements in such a way as best to accomplish a particular purpose." When it comes to your office space, that purpose is where function and beauty meet. Your goal is to create a space that inspires you to do your best work.
The spaces surrounding us impact our productivity. They either nurture us to be more successful or hold us back.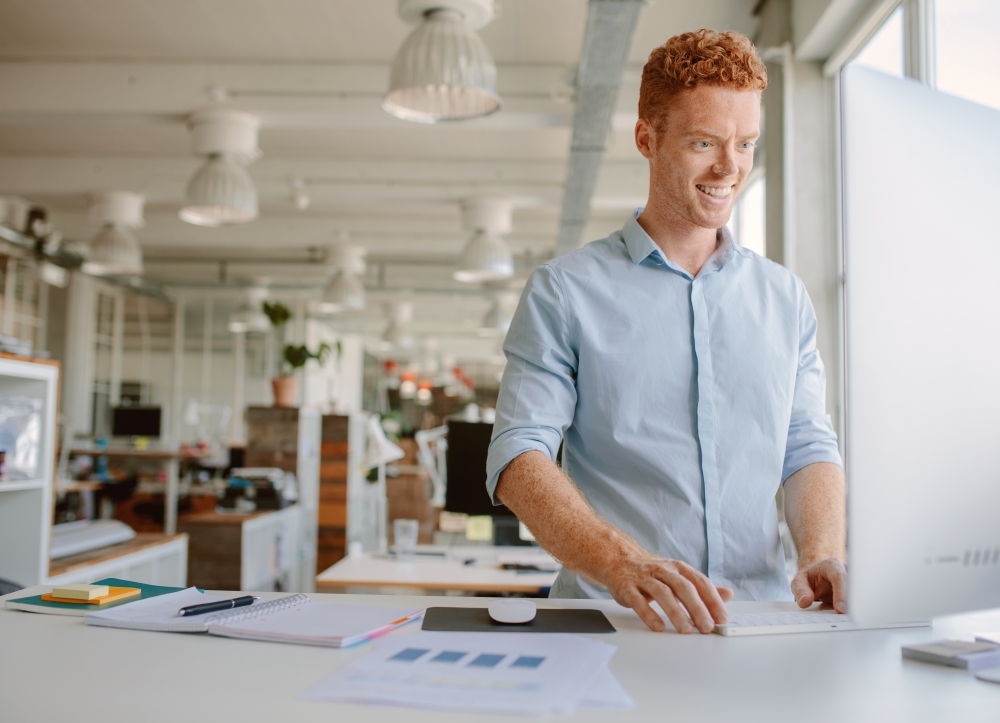 5 Awesome Desk Hacks That Will Improve Your Work Day, Cafe Quill
If you participate in the average 40-hour workweek, you likely spend a large portion of that time at your desk. Your office environment is important, but within that is your desk environment. An optimized desk setup is essential to your productivity along with increased health and happiness.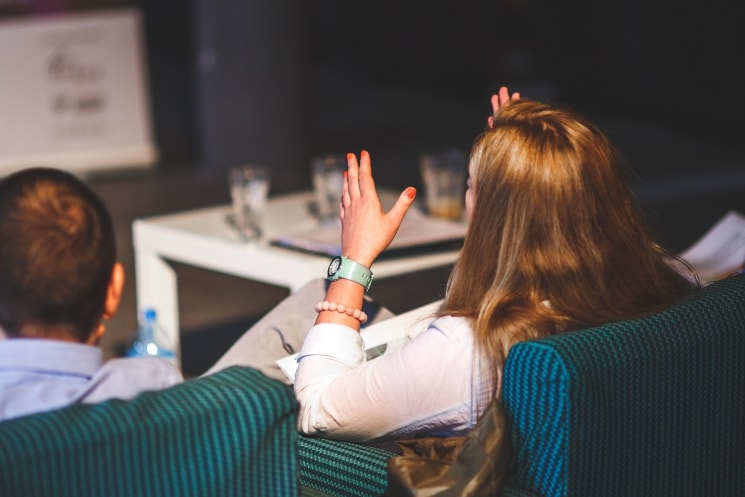 6 Ways Successful Women Build An Excellent Team, Kinetic Search
Successful women in business and life have various methods of direction across a myriad of organizations. But, they all have some powerful lessons on leadership to teach us when it comes to building a team. Whatever your business, being surrounded by a supportive team is crucial.
How to Create Effective Facebook Lead Generation Ads, Sprout Social
What if there was a powerful way to boost your Facebook marketing efforts? What if you could offer your followers gated content to encourage signups and generate leads all from within Facebook?You can do this and more with Facebook Lead Generation Ads.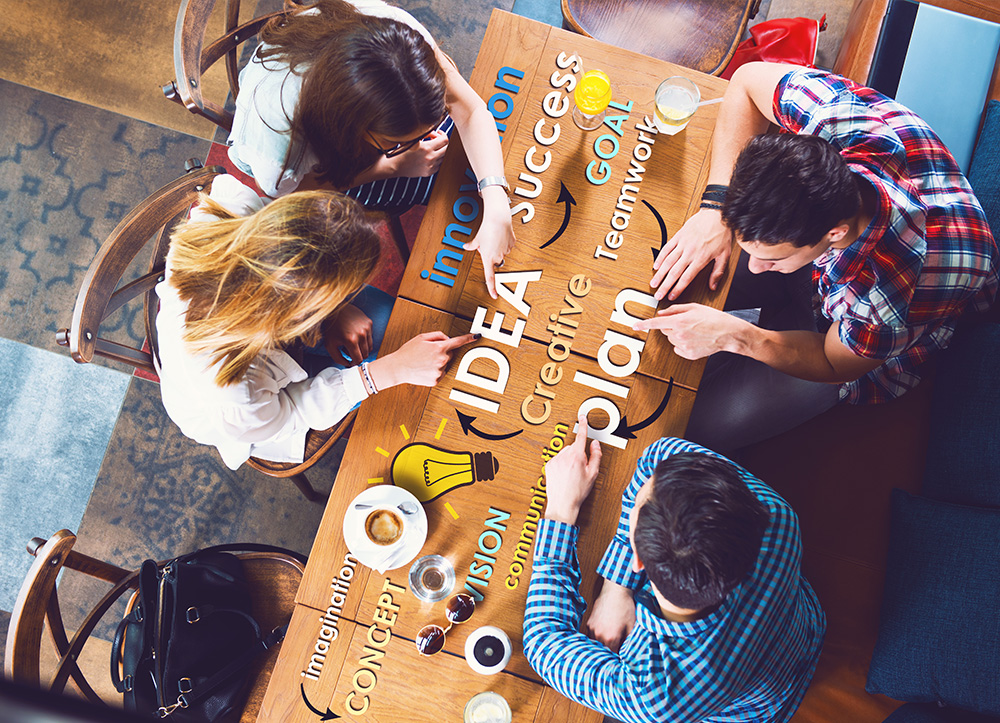 Where To Maximize Productivity When Business Is Slow, Café Quill
If you are reading this you have likely experienced a time when business is slower than usual. It happens to the best of us. How do you feel when it happens? Do you feel anxious? Rather than allowing your heart rate to increase, feeling worried and stressed, see it as an opportunity. It is an opportunity to increase your own productivity, put some systems in place, connect on a deeper level with your current customer base and set yourself up for the next wave of success.
25 Valuable Books For Entrepreneurs To Fuel Your Spirit, Immensely Social
If you too, want to fuel that awesome entrepreneurial heart, today's post will give you the books for entrepreneurs to do just that! Some are books that I have personally read, others I want to read and/or have been recommended by wonderful entrepreneurs I adore. These books will help improve your marketing, writing, blogging, business, and life!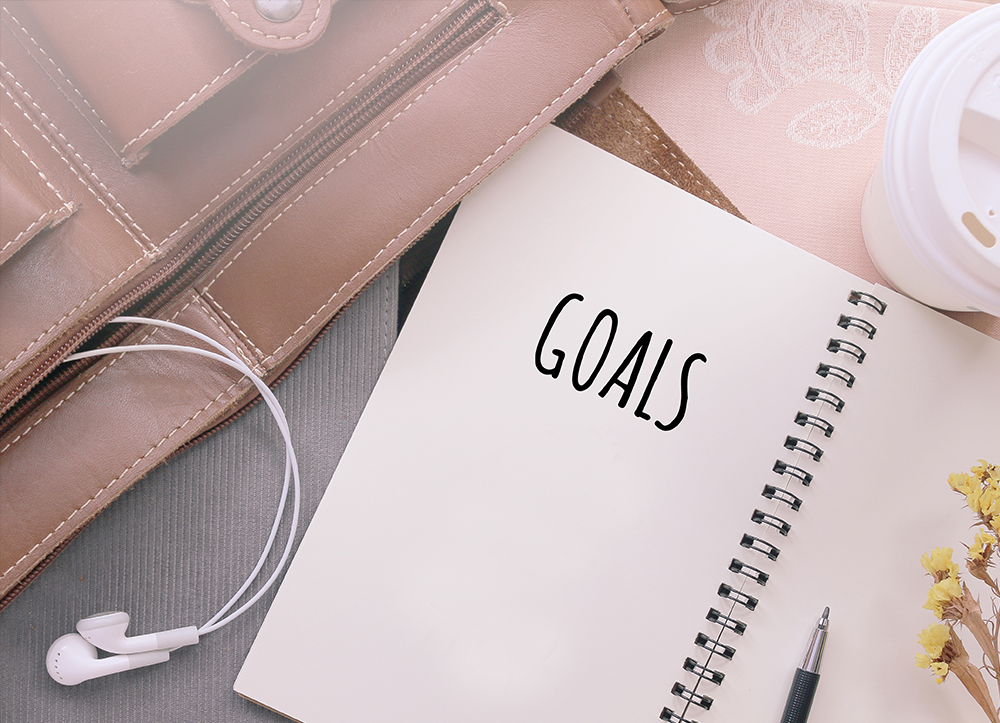 How to Become the Master of Goal Setting and Finish the Year With a Bang, Café Quill
How are you doing with your goals this year? As we head into the last quarter of the year, it is a great time to pause and evaluate your goals. While celebrating your wins, you will likely discover some goals you have not yet met. The good news is that there is still time to meet those goals and finish the year off with a bang! Pretend to start fresh and give yourself a motivational boost.
How to Build Out Your Social Media Content From Scratch, Sprout Social
Having social profiles with no social media content is like visiting an empty warehouse. There's nothing to see, feel or engage with. Empty social profiles look worse to potential customers than not having them at all. It makes you appear as someone who starts something halfway, but doesn't commit.
Instagram Trends That Will Get You More Followers And Likes, BeFunky
Instagram launched in October 2010. Over 20 billion photographs have been shared on the site since then. 70 million new photos are shared each day. ~LinkedInPulse
That's a lot of competition, but also a lot of opportunity! Visual media seems to be where it is at these days and that does not look to change anytime soon. So, if you are wondering how you can better use the platform to share your company, create a signature look for your small business or personal brand, then you have come to the right post.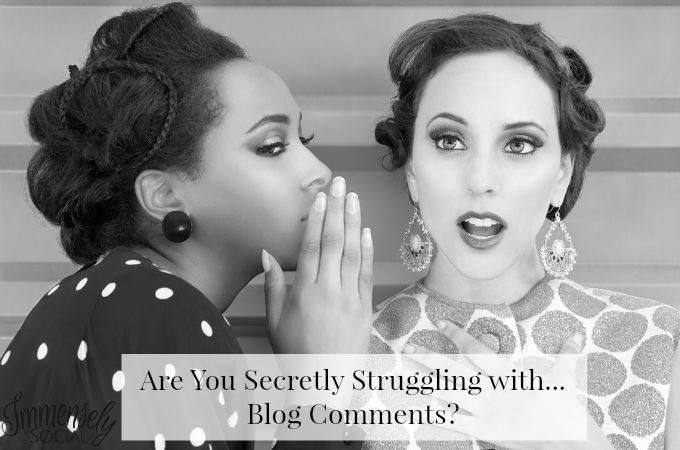 Imagine Reading Through Tons of Blog Comments and Loving Every Minute of It, Immensely Social
PROBLEM- You pour your heart and soul into your blog content, but no one seems to care. You scroll through your comment section and the sound of crickets seems to play in the background. (We'll get to the solution in a moment, patience darling. Or, you can skip my explanation and scroll on down.)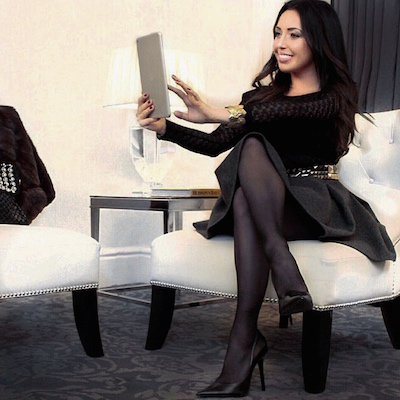 25 Quotes About Strength From 10 Successful Female Entrepreneurs, Cause Artist
The Spotlight Series brings inspiration from 10 Fearless Female Entrepreneurs to help empower other women to make their dreams come true. Let's explore the driving factors behind these empowering women…
Healthy Obsession: 5 Habits That Will Drastically Improve Your Life, Elite Daily
Habits, negative or positive, make our days, our weeks and our lives. As Aristotle said: We are what we repeatedly do. Excellence, then, is not an act, but a habit. The great news is we can use habits to our advantage. In order to change unhelpful habits, like overeating or obsessive worrying, we must cultivate new, healthier habits.